At Rio Claro we are not only concerned with offering high quality products, we are also committed to the timely delivery of products according to customer requirements. We know that time is a very difficult factor to manage, that's why we adapt to the needs of those who trust in our service.
The reconnaissance team begins by verifying the origin of the raw material that will be processed, visiting the forests from which the loads entered the production plant. We are very rigorous in verifying the state of the elements to be processed, this guarantees quality in the wooden posts, a guarantee that extends to our customers.
Our commitment is to offer a timely delivery of products, all shipments coordinated with customers are made between 08.00 and 09.00 hrs. Arriving throughout the Chilean territory, from Copiapó to Puerto Montt. The delivery period does not exceed 48 hours after being approved jointly with the customer.
The shipments are permanently monitored through a digital tracking system, which allows us to verify the status of the loads, preparing our team to execute control programs in case of contingencies during the delivery route. That is why we have a fleet of state-of-the-art trucks, adapted to the requirements that customers need, with various types of forestry units, cranes with self-discharges and adapted flat semi-trailers.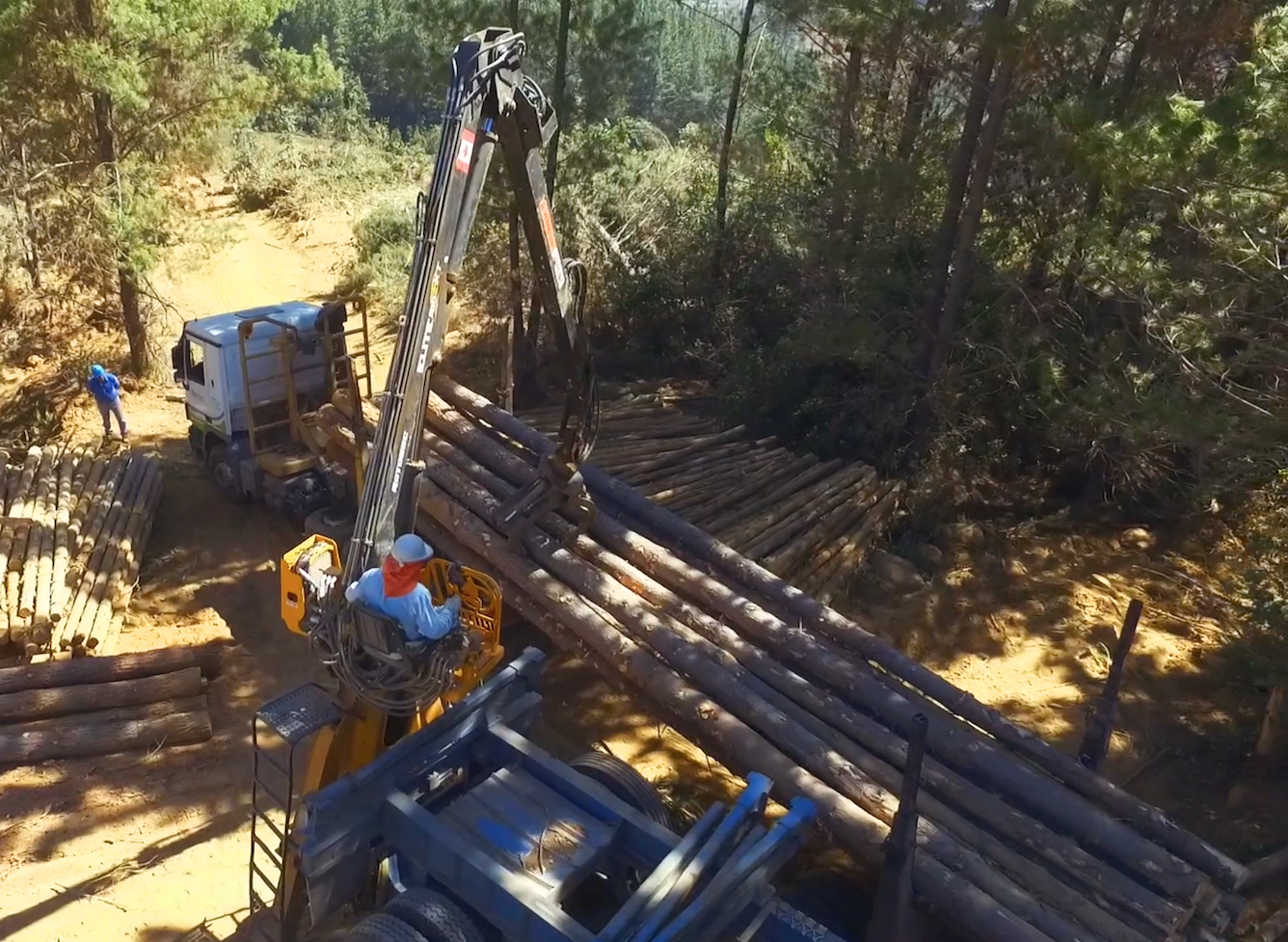 Characterized by our adaptability and collaboration with the client, we know the demands of the market. This led us to offer our products to international markets, where the work system maintains the standard of integral service, timely delivery of products and effective communication with the customer.